KPT at Haselwood Family YMCA
Getting you back to work, sports, life…..at any age!
Clinic Hours:
Mon-Thurs: 7 AM – 7 PM
Fri: 8 AM – 1 PM
"Excellent! Love that the Clinic has a full gym attached. Rich and Ali helped me reach my goal of getting back out on the trails after total knee replacement. I was hiking in the Hansville Greenway 3 months post surgery!" – Melissa W.
"My first visit was great. We are going to work on underlying conditions causing pain. I am hopeful that my therapist wants to help me and is very experienced. I would recommend to anyone seeking physical therapy to be seen and treated here. Front desk staff is friendly and helpful also. Casual environment and they take Medicare." – Anna M.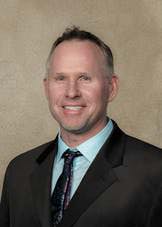 Richard P. McDowell PT, MPT, MEd, OCS, GCS (Partner)
Board Certifications:
Geriatric Clinical Specialist (GCS)
Orthopedic Clinical Specialist (OCS)
Specialty Programs:
Balance and Fall Prevention
Cardiac Conditioning
Post-Operative Rehabilitation
Professional Associations/Organizations:
Kingston Chamber of Commerce
Degrees:
Master of Science in Physical Therapy
Idaho State University
Pocatello, ID
Masters of Education
Idaho State University
Pocatello, ID
Bachelor of Science in Human Biology
Lewis-Clark State College
Lewiston, ID
Professional Interests:
Health and Wellness
Joint Preservation
Post-Operative Care
Healthy Aging
Sports Medicine
Extracurricular Interests/Hobbies:
Rich is a local to Kitsap County. He attended his early education in Central Kitsap. He enjoys watching his two boys become young men and spending time with his significant other. He enjoys golfing, going to Seahawks games, and hanging out with his friends.
@ KPT since 2001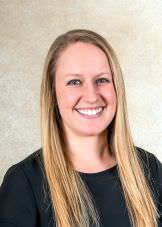 Emily Everett PT, DPT, PHC
(Partner)
Certifications:
Meeks Method for Osteoporosis Level 1
Pelvic Health Certification (PHC)
Specialty Programs:
Osteoporosis
Pelvic Health (Women, Men, Pediatrics)
Degrees:
Doctor of Physical Therapy
South College
Knoxville, TN
Bachelor of Science in Psychology
Washington State University
Pullman, WA
Professional Associations:
American Physical Therapy Association
Professional Interests:
Emily specializes in pelvic floor therapy for women, men, and children and is passionate about bridging the gap between orthopedic physical therapy and pelvic floor rehabilitation. She has additionally obtained further education in the management of osteoporosis and enjoys guiding her patients through physical and lifestyle modifications to enhance their quality of life and participation in meaningful activity. She appreciates the diversity each patient brings to the clinic and believes in creating a partnership as she walks beside her patients empowering and educating them on their journey to recovery.
@ KPT since 2018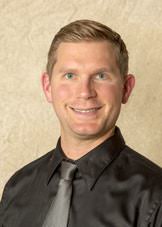 Thayne Bosh PT, DPT, OCS, Cert MDT, CSCS (Partner)
Board Certifications:
Orthopedic Clinical Specialist (OCS)
Certifications:
McKenzie Mechanical Diagnosis and Treatment (Cert MDT)
Certified Strength and Conditioning Specialist (CSCS)
Specialty Programs:
McKenzie Spine Treatment
Post-Operative Rehabilitation
Degrees:
Doctor of Physical Therapy
University of North Dakota
Grand Forks, ND
Professional Associations:
American Physical Therapy Association
National Strength and Conditioning AssociationProfessional Interests:
Thayne joined Kitsap Physical Therapy and Sports Clinics in 2011.
Thayne is recognized for advanced knowledge, experience, and skills in the practice of orthopedic physical therapy and is certified in Mechanical Diagnosis through the Mckenzie Institute. He decided to pursue a career as a physical therapist because it offered a unique opportunity to combine his knowledge of sports and movement, interest in rehabilitation and the desire to help individuals reach their physical goals. Other professional interests include shoulder and knee injuries.
Extracurricular Interests/Hobbies:
Thayne was born and raised in rural North Dakota and participated in competitive sports through high school. Outside of lettering in football, basketball and golf he was also involved in Honor Society, Future Farmers of America, choir, swing choir and played American Legion baseball in the summers.
Football became Thayne's real passion during his junior year in high school. This is where he got his first exposure to physical therapy. He spent a month on crutches after a hip injury that first sent him to rehabilitation. This fueled his passion for the human body, athletic performance training, and sports medicine. Thayne played collegiate football at the University of North Dakota and is a member of a Division II National Championship football team (2001).
Through his time in sports, he has experienced many injuries himself and has used this along with his knowledge of sports and movement to direct his continuing education. Thayne enjoys coaching peewee sports, camping, golfing, snowboarding and water sports. He lives in Silverdale with his wife and two children.
@ KPT since 2011